bitumen is a highly flexible bitumen emulsion which is used in conjunction with Alcolin Membrane to create a highly effective waterproofing system. It is non-toxic once dried and is ideal for waterproofing flat roofs, gutters, flashings, water reservoirs and koi ponds.bitumen waterproofing coating is mostly used for roof and wall leakage protection .
WHAT IS BITUMEN
Bitumen coatings are used for roofing and road surfacing and is a black thick liquid containing hydro carbons. Bitumen for roofs is rubberised, used to seal and damp proof.
Bitumen is a residue from petroleum distillation, and can also be found in natural deposits. Another name for bitumen is asphalt, although it is not however the same as tar.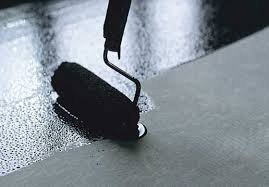 Properties of bitumen
Bitumen  for roofs is flexible and forms a waterproof layer which is also anti-corrosive. It protects steel, wood, concrete, and protects buildings against damp and water when the bitumen dries. Bitumen roofing is also known as rubber roofing.
Installing bitumen for roofing
Flat roofs use bitumen waterproofing coating because of its waterproofing properties, and bitumen is installed using a torch-down method. Refresh Coatings does repair of existing bitumen.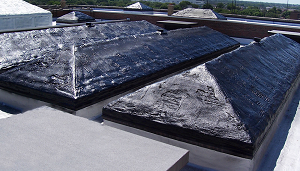 Bitumen repair/ bitumen coating
Bitumen repair for roofing is needed when old bitumen might have cracks or come loose in an area causing water leaks and damp proofing problems.
Contact us for a quote if you are needing bitumen repairs in the Johannesburg area. As professional contractors, we do damp proofing, and bitumen repairs on existing bitumen.