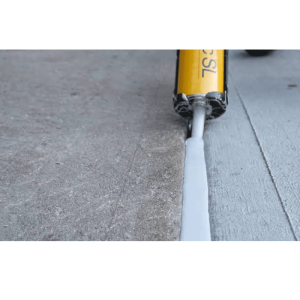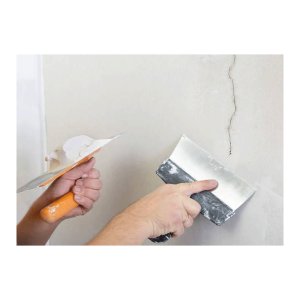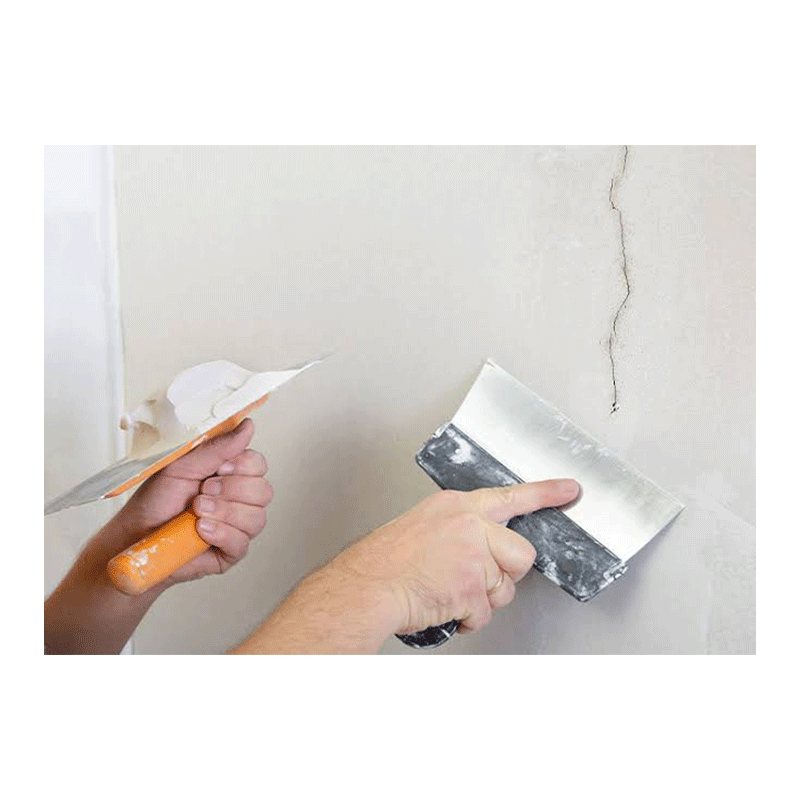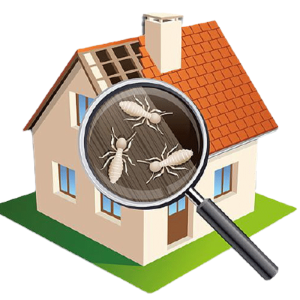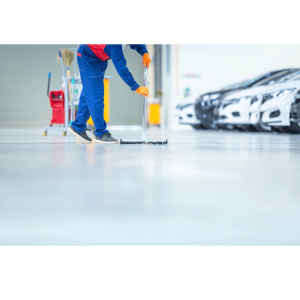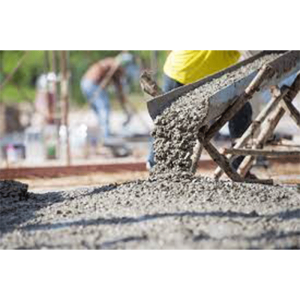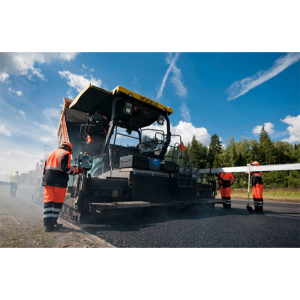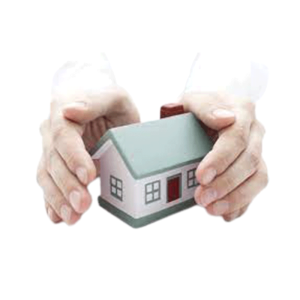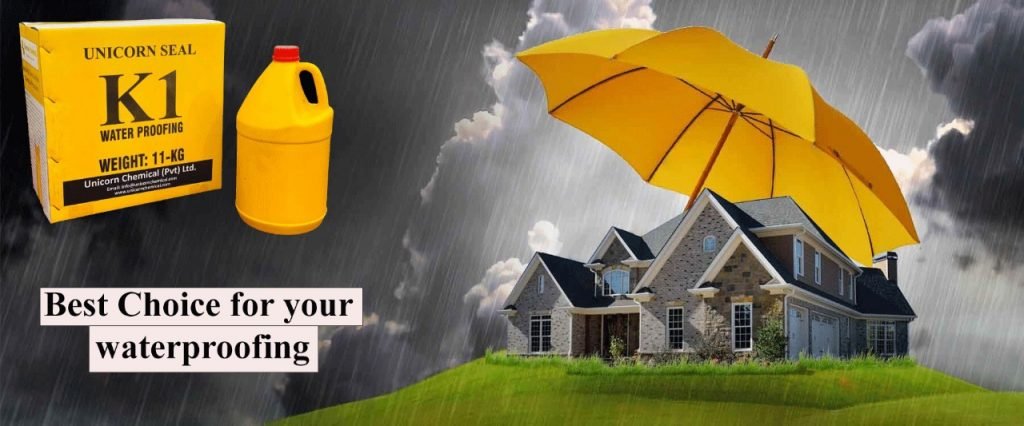 Methods Of Waterproofing in pakistan
Roof waterproofing
A key factor in making sure every area of construction is safe is roof waterproofing. Knowing which waterproofing addition to use to highlight a particular portion of a design is not strictly scientific is fine. There are many various ways that water can move through a structure, including hydrostatic pushing, slim activity, wind/air fluxes, surface pressure, and natural gravity. Water can enter a design and structural envelope if there is even a little crack. Unicorn Chemical make sure that this does not happen. Basically, we provide roof waterproofing services in Pakistan.
Roof Waterproofing Services
We also offer roof waterproofing services in Pakistan as a fix for roof leaks. For the water tank in Pakistan, the roof waterproofing Chemical Service has a lot of experience using different chemicals. The chemicals used to waterproof the roof are quite potent and effective. Our clients' homes are protected against water leaks and seepage thanks to the application of water from the inside and outside, which also helps the water to remain in place for many years. Our team of specialists uses high-quality roof waterproofing chemicals that won't harm your water tank's material in any way and that you may remove over time.
Types of Roof Waterproofing Services
following  are types of roof waterproofing in pakistan
1 : SILICON COOL ROOF COATING
Ultra-strong and weather-resistant protection that complies with Unicorn Chemical and meet the Cool Roof Rating Council Standards.It functions as a complete barrier to water infiltration since it is hydrophobic in design.Pond Proof technology integrated into a seamless monolithic membrane to guard against standing water. High flexibility and adhesion, tested for a 30-year lifespan equivalent
2 : WHITE COOL ROOF WATERPROOFING  COATING ACRYLIC
Elastomeric roof coating that is bright white increases roof life while lowering cooling expenses. It resists damage by not peeling or cracking. However, provides a shield that deflects the sun's heat and harmful UV radiation. In addition, provides good adherence to a range of roofing substrates and can expand and shrink by up to 275%..unicorn thermoshied is used for roof heat proofing and also for roof waterproofing in pakistan .
click here to understand roof heat proofing
3 : NON-FIBERED ASPHALT EMULSION
For coating built-up, mineral-surfaced, metal, concrete, corrugated, and other roof surfaces, use a rated, professional-grade product.Excellent weather resistance, no flame or smoke, no odor, and adheres to wet or dry surfaces
Additionally used as an anti-corrosive wood, metal, and pipe coating, damp proofing above- or below-grade foundation walls, sealing masonry surfaces, and retaining walls. It is simple to use and clean up, contains no chemicals, and won't damage or degrade insulation or Styrofoam boards.
4 : ABSOLUTELY AMAZING HEAVY DUTY ROOF  WATERPROOFING TAPE
Constructive reinforcing tape and sealant with nano shield surface protection and self-penetrating and priming adhesive technology are versatile and simple to use repair materials.
Ideal for use on a variety of surfaces, including roofs, gutters, skylights, windows, doors, flashings, walls, and foundations.Seal materials right away to stop leaks from air, moisture, and water.Almost everything, including metal, wood, fiberglass, plastic, structural concrete, concrete block, and brick, can be adhered to.
5 : Liquid Roof Waterproofing
Gel-based liquid sprayed coating made for usage in house and building construction.It is made to stop water penetration, air seepage, and vapor transmission and seals and protects external walls, basements, and foundations.
Ideal for use on brick, stucco, masonry, cinderblock, concrete block, and other permitted substrates. Moreover, flexible, seamless finish for applications above or below grade.
6 : MEMBRANE FOR MOISTURE STOP
It is a rubberized compound with high tact for the finest waterproofing protection. It obstructs water, vapor, and air.Full membrane adhesion that is 1.5 mm thick.
Quick installation – doesn't need a torch or other heat source. applied simply by removing the release film and exerting considerable pressure with a weighted or heavy roller. fore more details  of roof membrane sheet click link below
Roof membrane sheet for roof waterproofing treatment 
7 : STRUCTURAL POLYUREA WATERPROOFING
Polyurea membranes are a cutting-edge system that have been in use for almost three decades and offer exceptional resistance to even the heaviest mechanical or chemical loads. After curing, a solid, continuous membrane.Vapor permeable, preventing the buildup of moisture. Thermal resistance to temperature changes. It is not sensitive to humidity when applied and can be used on curved and vertical surfaces.
8 : POLYURETHANE COATING
High-quality, liquid-applied, extremely elastic, cold-applied and cold-cured polyurethane membrane used for long-lasting waterproofing.
Pure elastomeric hydrophobic polyurethane resins serve as the foundation. Which has exceptional mechanical, chemical, thermal, UV, and natural element resistance qualities. It cures by interaction with moisture in the earth and air.
9 : SLURRY ROOF WATERPROOFING
A flexible water-proofing slurry made of cement and a single component acrylic co-polymer.Water tanks, toilets, basements, swimming pools, underground constructions, tunnels, and water retention structures can all have their bituminous coatings replaced. It works on masonry, concrete, and brick structures. That can be applied as a primer before painting brickwork.
10 : Cement Polymer Based Coating
Flexible, waterproof, cement/polymer-based covering with two components and good adhesion. Also, based on a unique synthetic polymer dispersion and a combination of high-performance polymers, proper grade sand, and a selection of cements.
For the waterproofing of swimming pools, underground buildings, tunnels, baths, basements, terraces, and balconies as well as exposed flat roof surfaces. It works on masonry, concrete, and brick structures.
Services for Roof Waterproofing Treatment for Roof Leaks in Pakistan
Unicorn Chemical Company's waterproofing membrane is a high-performance polymer waterproof sheet that is produced by extrusion molding and includes plasticizers, anti-UV agents, anti-aging agents, stabilizers, and processing aids. Reliable product quality, simple manufacturing, and the ability to adapt thickness, length, and width to meet customer needs. basement side walls, baseboards, head plates, and roofs, among other surfaces, are waterproofed, anti-seepage, and moisture-proofed.
Product attributes:
Strong tensile strength, high elongation, fits significant substrate deformation.
Excellent resistance to adverse weather; adaptable to temperature variations in varied environments.
Well-suited for outdoor projects with lengthy lifespans and strong anti-aging characteristics.
A rigorous quality control system and ongoing technological innovation are capabilities of waterproofing. The products can be utilized well for prefabricated building façade sealing, airport large metal roof maintenance, and waterproofing photovoltaic roofs that can withstand extremely high temperatures. As a result of the numerous state-level patents for our products that SIPO granted and awarded along with a Letter of Patent, the company has now been asked to compile and formulate some national standards.
A two-part, environmentally friendly coating for environmental protection that combines emulsion and powder for waterproofing and thermal insulation. In order to successfully repair the base surface, the slurry can be merged with the substrate and enter into the interior through capillary pores to produce a waterproof and thermal insulation layer. Cracks, simple assembly and usage, and the use of the base surface can achieve waterproofing, impermeability, reflection heat insulation, heat preservation, and crack repair, and enjoy a four-fold effect in a single construction. Two component polyurethane waterproof coating is a type of liquid polyurethane waterproof substance that is appropriate for use in the building of both dry and wet foundation surfaces and solidifies into a durable, elastic, odorless waterproof covering.
Criteria of performance
Excellent waterproof performance, notable anti-seepage and moisture resistance; Super strong adhesive, no empty drum, no glue; Flexible and extremely strong, the coating surface is not damaged; Summer insulation, winter insulation; The base surface cracks are fixed together; Roofing cement base construction does not influence the post-tiling; This product is a water-based substance, green and safe to use.
Control of bathroom leak repair in Pakistan
Our bathroom seepage solution aims to stop the seepage caused by tiny fractures that have formed in the ceiling and walls and are now letting moisture and water through. You can have peace of mind knowing that water either stays on the bathroom floor or drains away by plugging these tiny cracks. Thus, grouting is the process that results from using the Master Seal International requirements grouting chemical. Downside residents must deal with the bathroom leak problem because it appears on the roof. If you are experiencing such an issue, you do not want to ruin the delicate appearance of your bathroom.
Simply give us a call, and we'll take care of the issue, leaving your toilet in working order. Even though it's ideal to have a completely watertight basement when creating a structure, it may be handled with the right approach, high-quality materials, and expert execution.
Joints in Bathroom Tiles Leak Waterproofing: Because bathroom leaks frequently result in moisture buildup, failing to waterproof the area could have major consequences. The creation of bathroom building materials is common. Since the components are formed of soil and tiles, their size may increase, affecting the groups and causing the tiles to shift. The temperature of a bathroom tile would also fluctuate quickly; taking hot or cold showers may alter the temperature in a matter of minutes.Additionally, this might cause tiles to expand and contract.
Treatment for Water Tank Leaks in Pakistan by Unicorn Chemical Company
Plumbers who specialize in waterproofing are needed to cover up water tank leaks and make repairs. It could appear as a result of tank or floor movement over time. However, a storage tank's age is important for maintenance. Apply any outside paint with waterproofing capabilities after mending any cracked external walls. Water tank leaks are typically caused by the water tank being fractured or damaged. Water tank leaking is a result of corrosion and general wear and tear over time.
It also minimizes access to water, and we guarantee that if it leaks again, we will fix it again. This creates a strong protective covering for the protection against corrosion. The results of the water tank leakage proofing performed by our company are commendable.
Water tank proofing is a 15-year-long process that requires inner concrete walls to withstand varying levels of constant hydrostatic pressure. Water tank, we are referring to the nature of the material used in the building of water tank walls and floors since there are overhead water tank waterproofing and underground water tank waterproofing concerned.
Pakistan Basement Leakage Seepage Solutions
Roof Basement Unicorn Chemical Waterproofing is the use of techniques and materials to prevent water from entering a building's or home's basement. Materials for installing drains and sump pumps, fillers, and adhesive mixes, as well as sealants, are frequently utilized. Finding leaks as soon as possible allows for quick remedial action to be conducted without further harm to the building, which is the goal of monitoring in basements. Since it has been operating for more than 20 years, it is also the firm with the most experience.
Cracks, large and small holes, and pinholes in cement works that were not built to be watertight are often the main causes of water leakage in all types of roofs. We offer a variety of services with results that are guaranteed, including water tank leakage seepage repair, bathroom leakage seepage treatment, and roof heat proofing. At Building Comforts, we look for the best possible solution—not the most expensive one. As a leader in waterproofing engineering and systems, we offer Consultants advice on products and solutions and support all stages of development requirements. We now have a well-managed staff of engineers, consultants, and technicians to handle intricate services and products for the residential, commercial, and industrial sectors in order to keep up with the demands of our valued customers.
Any aspect of handyman and building-related services can be provided by our talented team of highly qualified and experienced professionals. We envision using carefully vetted specialists based on their unique experience because we believe this improves the final outcome of a given activity. But in order to completely comprehend the situation, it will probably take the expertise of a specialist. Many people are unaware that this could be the main factor causing leaching. Water might leak down and into your home when a pipe is clogged. It enters the basement after swimming around the outside of the building.
Why should your home or building choose roof waterproofing?
Roof waterproofing is essential to the safety of the entire construction process. It is appropriate to understand which waterproofing inclusion to use to signify a particular design. There are many various ways that water can move through a structure, including hydrostatic pushing, slim activity, wind/air fluxes, surface pressure, and natural gravity.
Water seeps through any cracks in a design and construction envelope; knoveo solutions prevent this from happening. We use cutting-edge methods to guarantee excellent roof waterproofing.
The roof's waterproofing prevents not just water from penetrating from it but also heat, keeping your building cool in the summer.
Freeze/defrost cycles can seriously harm solid designs over the winter. Water can freeze when it contacts a solid, adding 9% more volume to the liquid condition. This development causes problems in the structure that could lead to cracks and will continue to grow.
Frequently, sound remedies are done before they develop into more significant or expensive problems. There are steps you can take to prevent further damage, such as choosing knoveo solutions to stop water from penetrating a solid structure.
Polyurethane waterproof traffic covering for stopping decks and protective acrylic coatings for people on outdoor exteriors will lengthen the maintenance's lifespan, ensuring that neighboring areas are currently in outstanding shape, and enhance the aesthetic appeal of the treated area.
We are happy you're here and hope that you simply will take some minutes to be told about us and our services within the field of waterproofing and thermal insulation. Unicorn Chemical are the Pakistan's one in all the most effective and unique manufacturer, suppliers, applicators and exporters of wonderful quality. They are the simplest generating waterproofing chemicals, thermal insulation material, cement admixture, concrete admixture, super plastisizer insulation tiles and polyurethane insulation boards for buildings.
We are the biggest manufacturer, supplier, contractor, consultant and repair provider of waterproofing material, chemicals and thermal insulation. Unicorn Chemical industries offering waterproofing and thermal insulation services all told over Pakistan like Karachi, Islamabad, Rawalpindi, Lahore, Peshawar, Faisalabad, Hyderabad, Gujranwala, Gujrat, and Kashmir etc. also exporting everywhere the globe
Waterproofing in Pakistan
Unicorn Chemical was introduced in 2002 since that range of our services and products has grown with the circumstances. to stay connected our valuable clients we want to know there requirements. we've got a well managed team of engineers, consultants & technicians for providing services & Products in residential, commercial, and industrial areas. similarly as building management areas in field of waterproofing, thermal insulations, roof insulation, SBR ad-mixtures, polyurethane insulation spray foam, insulation boards, roof wall protective coatings, insulation tiles & construction chemicals.
We are the manufacturers, exporter, applicators & consultants of our related fields as above. Our staff is offered to answer their queries. My staff is offered any time to unravel your problems directly. We are providing waterproofing products details on phone and email.
For more detail about our waterproofing material, procedure, detail, price, products, thermal insulation or area's of labor like kitchen, bathroom & wall roof foundation ,swimming pool ,roof basement waterproofing Please call us for any queries. we might available 24/7 to supply details about product and advise you that which product is best for your house. We also are providing services in numerous cities of Pakistan like peshawar mardan attock mirpur gujranwala sheikhupura sialkot faisalabad jehlum and plenty of other cities of pakistan